Aerospace & Defense
 During the last years, several markets have experienced increasing competition and complexity of electronic systems.
It is the case of Aerospace&Defense. In addition this market needs to guarantee products for many years; The strong evolving electronic market obliges to re-engineering and eventually requalification activities (both for Software and Hardware components).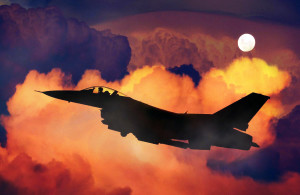 To satisfy this demand Skytechnology proposes an offer of custom modules and subsystems according the MIL Standard, taking in charge the whole process that spans from the Requirements Specification to delivery of the prototypes or series.
Moreover Skytechnology may address the Removal of obsolescence, redesigning the affected boards.
To realize that, Skytechnology delegates a network of qualified third party Suppliers the manufacture and assembly activities.
These companies provide:
 Place&routing services
PCB realization, assembly and treatment of electronic boards
Environmental test (as Certified Labs)
for terrestrial, naval and avionics application according the MIL Standard.
As part of these supplies, Skytechnology provides following services:
Hardware:
 Digital and analog boards design
FPGA development and validation: useful to reduce space and consumption in several digital applications and also interesting for code reuse once devices go obsolete
Software:
 Software development
Automatic Test Equipment design for simulation and validation of complex real time systems
Quality assurance:
 Risk analisys
RAMS analisys and Testability
Production&Maintenance:
 Test Benches for functional and end of line test
STTE systems employed in maintenance