Pharma
Pharmaceutical companies must comply with many laws, standards, and rules of different source and type.
Skytechnology supports Customers to use computerized systems in a compliant way, thanks to the expertise in product/process compliance and in product development.
Skytechnology offers a whole set of services: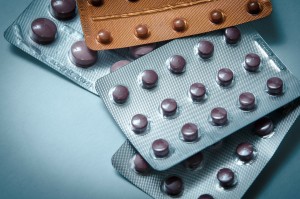 Validation of computerized systems including

Acquisition of Customer's SOPs from the QA Officer regarding computer validation, change control, security and eventually the Validation Master Plan
Acquisition of department and system relevant SOPs from System Owner
Preparation of Validation Plan
Definition of a Risk Assessment
Identify of user requirements to define the intended use
Life cycle control in case of developed systems and performance of Design Qualification
Preparation of SOPs relevant to use, management, security and change control relevant to the system under validation
Training to users about SOPs
Definition of Qualification Protocols with relevant traceability matrices
Test execution and issue of the relevant Qualification Reports
Management of non-conformances in accordance to Customer's SOP.
Periodic review of validated computerized sytems to ensure that computerized systems are still validated in accordance with Customer's SOP or a with ad hoc SOP written by Skytechnology
Quality management services:

Quality system maintenance with preparation and update of SOPs and instructions
Support to incoming audits and audits to supplier
Support to the management of CAPA
Management of complaints according to 21 CFR requirements
Training made according to customer needs. Training subjects include: 21 CFR Part 11, Annex 11, Computer Validation.